We started looking for a boat back in April 2017. We were searching for a vessel able to support our week-end sailing and our vacations for 2 or 3 weeks. We used to do that with a First 22 (and 2 kids), but as we get older, we are getting a little more exigent in term of comfort
When we started the process, our target was a 30 feet boat with 4 feet of draft, a good compromise between cost and comfort.
Being realistic, we knew as well that with our budget, we would have to look for a boat from the '80. During months, we traveled across the peninsula, moving from one disappointment to other. The main problem was the vessel condition. We did not want a project boat! Maybe we were just looking for the impossible.
Ultimately, the only boat that made it to our short list was a Bombay Clipper 31 from 1981. She was in great condition and ready to sail. We saw her two times and spoke about her during hours. At the end, we had to recognize that besides the fact she was checking all criteria, we were not able to project ourselves on board. For my wife the main problem was the habitability. For me, it was the performance. Of course, I was not looking for a racing boat, but I still wanted a decent performance.
We decided to wait. A few days after, on a forum, I saw a Tartan 33 in our budget. We did not hesitate. We took the car and drove to the west coast to see her. It was immediate love. The boat was in great condition and we could see us sailing her! Great ability, good performance and ready to sail. We did not hesitate. We put a down payment and schedule the survey. We are now waiting for the survey. December 4. Almost there….We will keep you inform. God these 2 weeks are going to be very long.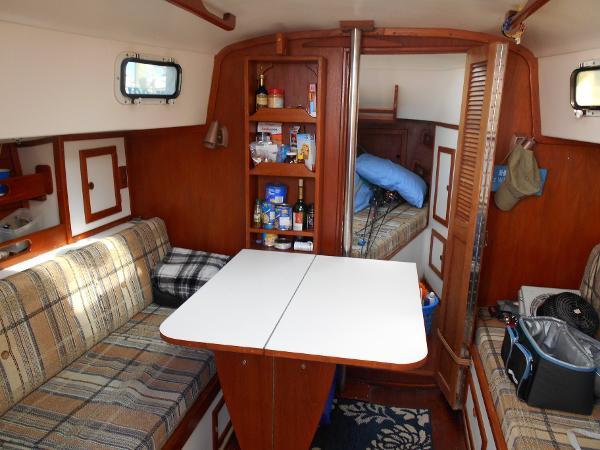 The Bombay clipper. A great boat but we didn't feel the direct love we had when we saw the Tartan 33. We will post pictures of the Tartan in 2 weeks ! Survey is coming. We are crossing fingers