December 4!
We were a little bit stress. This was a big day for Blue Skye and for us. It was survey time.
As we did not know many people, I selected the surveyor based on comments and speaking with a few of them. I know it was very little but that's all I had. The cost was about the same for all of them, between 600 and 700$ for a 33 feet sailboat. The harder part of the job was to coordinate the haul out with the survey, the owner and the tide. It took me a few days and due to a travel on my side complicating the schedule, we had to wait the first week of December. (I can't tell you how long has been November)
After a few days of research, I contracted Captain Wayne to do the job.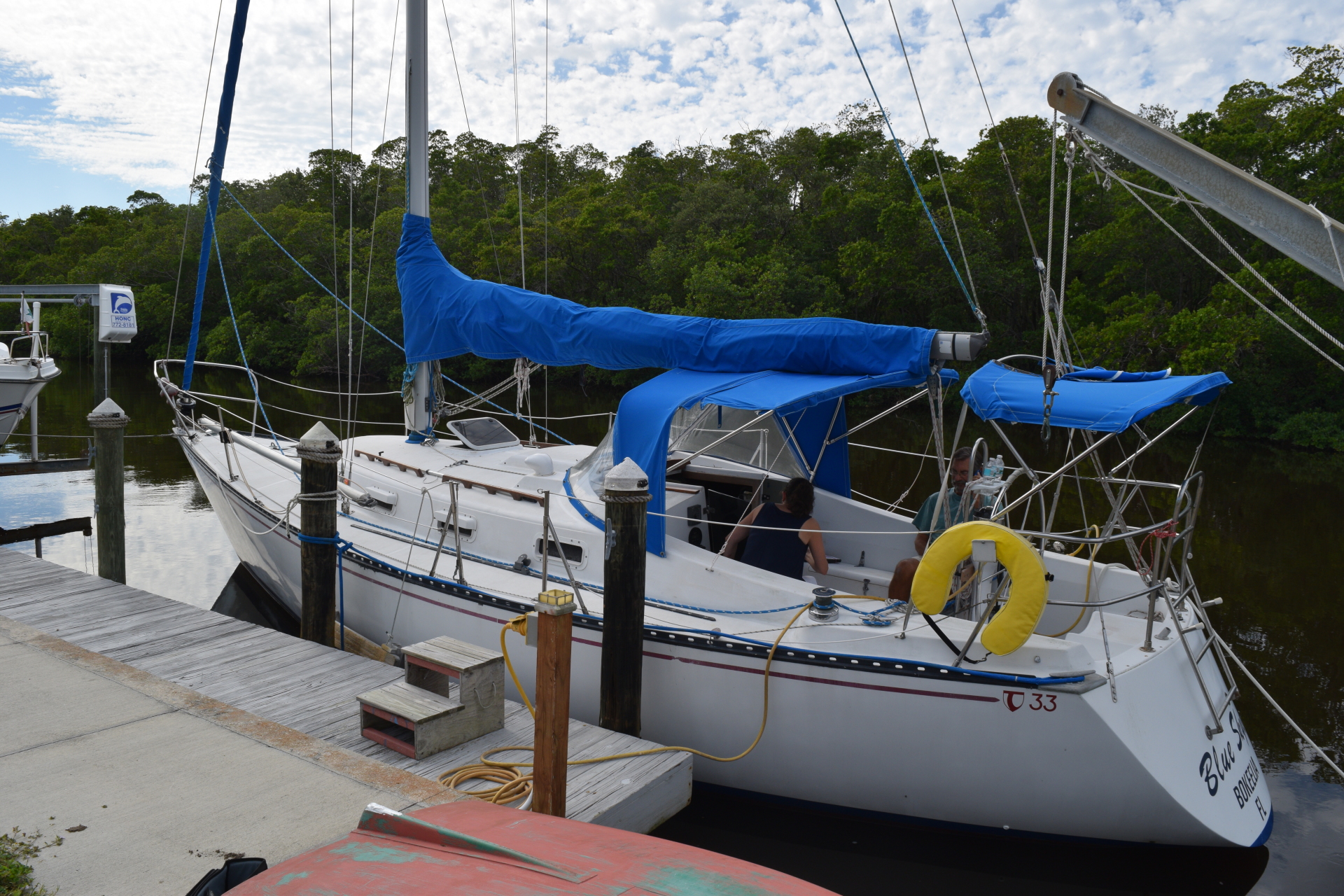 10 AM, Wayne was waiting at the boat location. That is a good start. I like punctuality and it is not always the case in Florida.
He started right away. The first phase of the survey had to be done for 2:30 PM since we had a small window of time to reach the boatyard at high tide. Around 1:30 PM, we went out for a small sea trial. We did not have much wind, so it was mostly a motor trial, but at least we could see the sail. I was not very worry about the sailing part. I read a lot about the Tartan and she seems to be a very good boat under sail.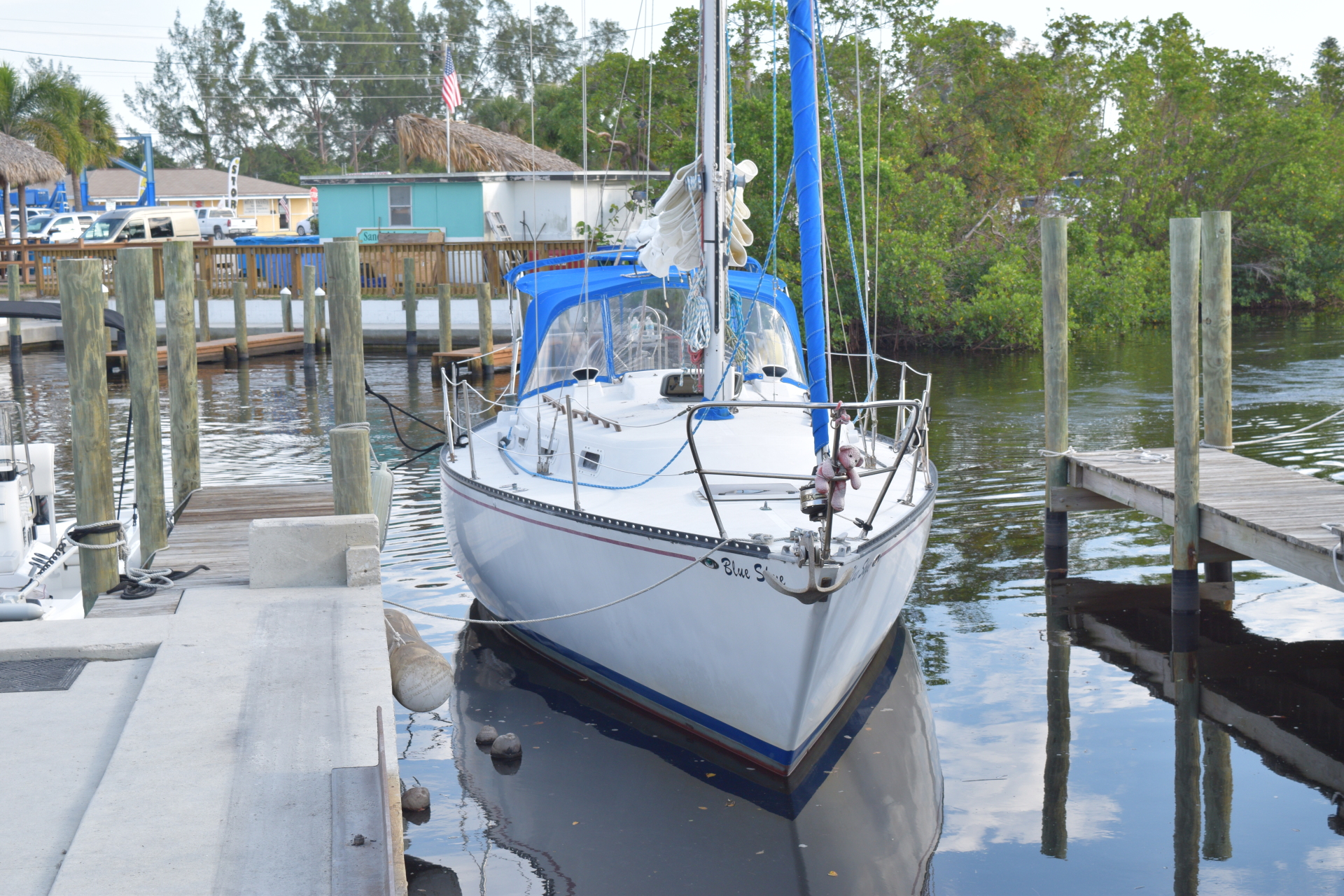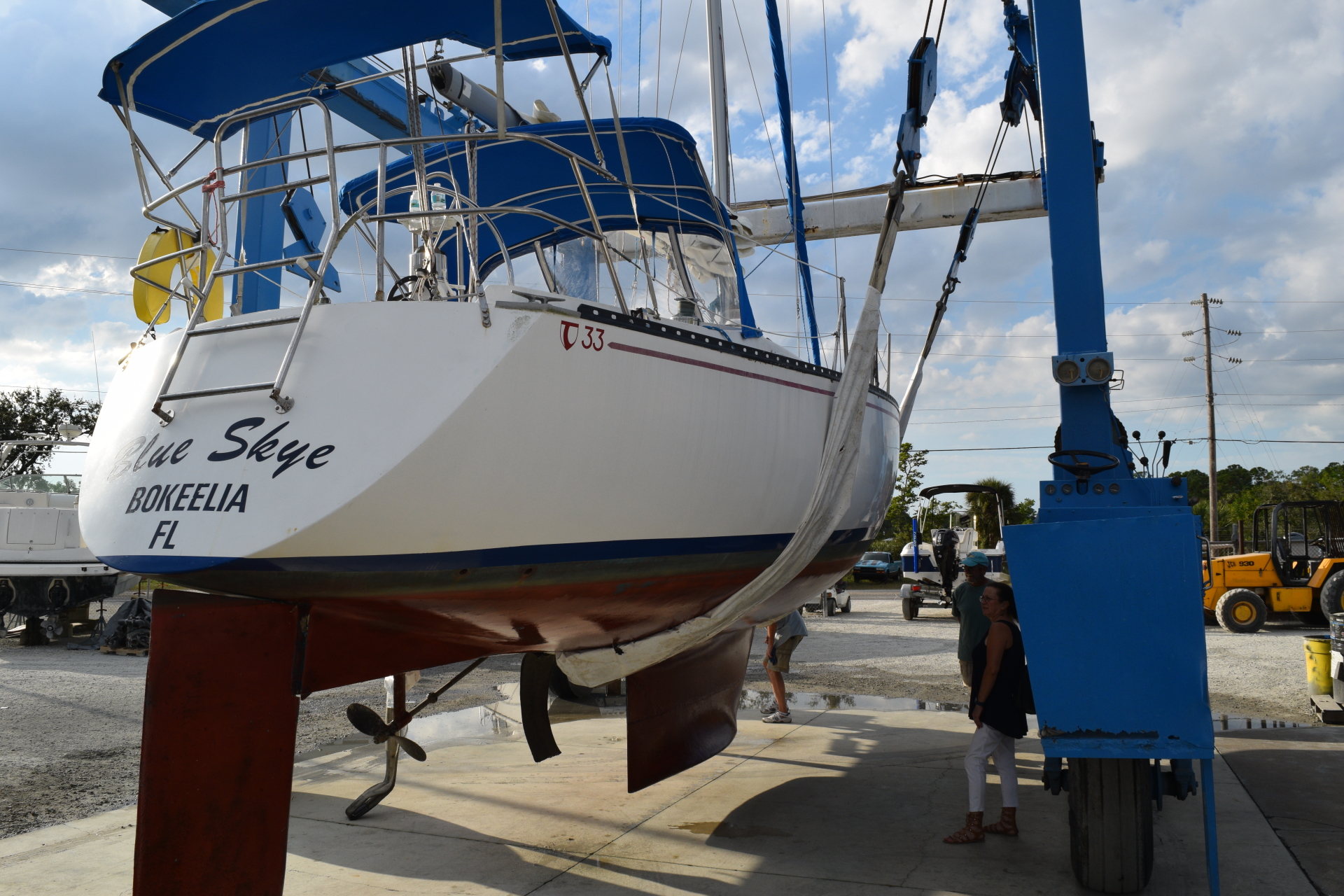 After the sea trial, we headed to the boatyard for the most stressful part. It is always something to see a boat out of the water and I found Blue Skye wonderful. Good thing is that Wayne did not detect any big issues during the survey and we were clear to complete the deal.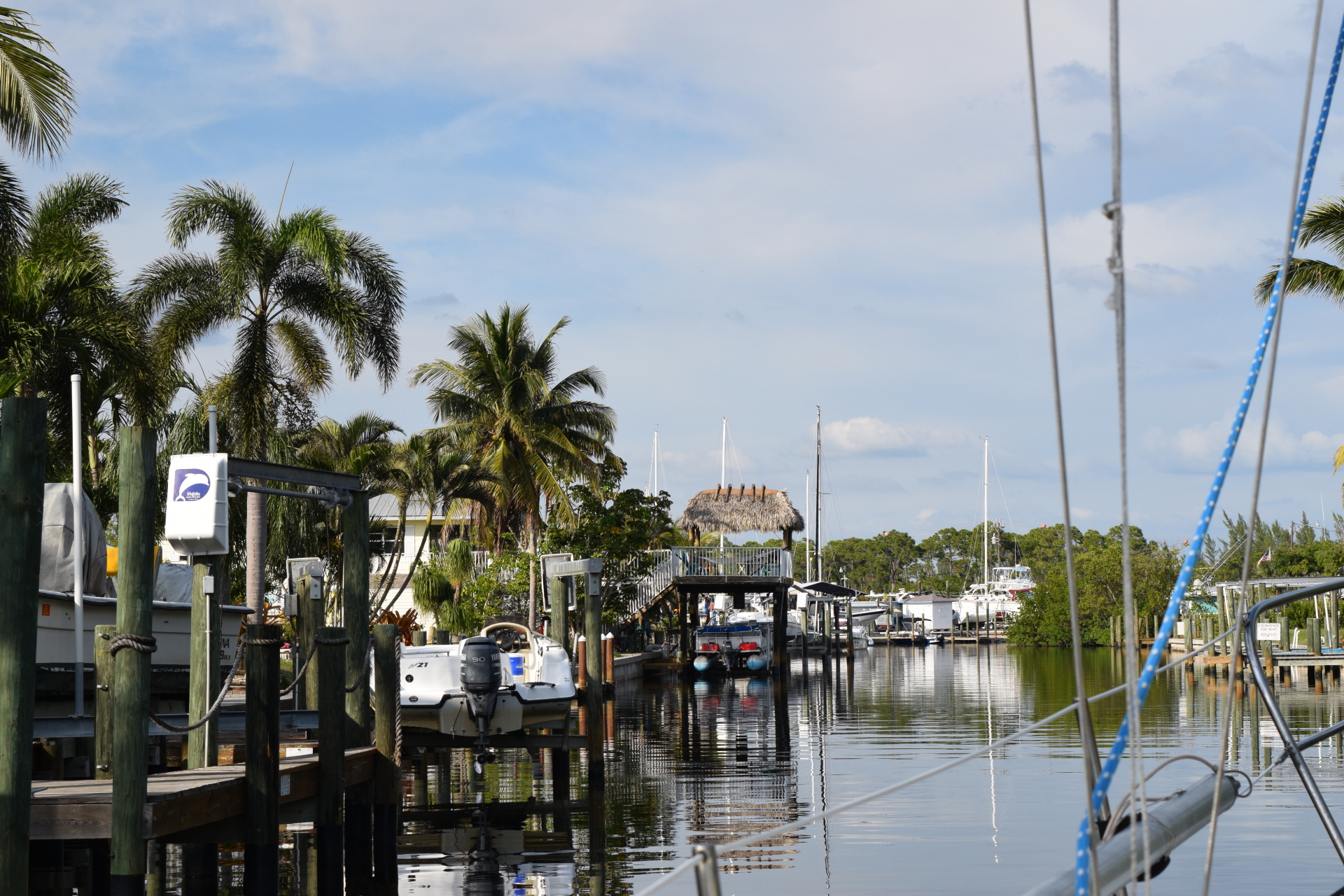 A few words about the survey. Yes, it is expensive. Around 650$ for the Survey and 280$ for the haul out. For a 10.000$ boat it seems financially an overkill. My motivations were the following. A lot of Marina are asking for insurance and without survey, it is very hard to get an insurance. But the biggest point for me is security. It is in my opinion very important to know the weakness of the boat and understand what needs to be done.
One hour later, we were back to the dock with a few inches of water under the keel. Feedback from the surveyor and big thanks to Mike (the owner) for his help and kindness in this process.
Blue Skye is now waiting for a new name and her first adventure !